Regular price
Sale price
630 SEK
Unit price
per
Sale
Sold out
Delivery within 4-6 days. Order before 12:00h, shipped the same day
Free delivery from €149.99.

You pay a contribution per order for preparing, checking and delivering the order. With every order under €149.99, a shipping fee of at least €18.99 will be charged.
Pay securely with Paypal, Apple Pay or Google Pay

For making payments we offer iDeal, Paypal, Visa, MasterCard, Apple Pay, Google Pay and Bancontact.
Easy Returns

Simple and easy returns.

Look at here our return instructions and conditions.
How do we check and post reviews?

Intertaping.co.uk only posts reviews from customers and people who have actually used the product, even when it is negative or neutral. Before the review is posted, we manually check whether it is genuine and meets our requirements review conditions. When the product has been purchased on Intertaping.co.uk, we will mention this in the review. Intertaping.co.uk does not pay for reviews, when a reviewer has been reimbursed by another party, this is stated.
Mail us with your questions

Our customer service is available from Monday to Friday from 9:00 am to 5:00 pm. Call us on +31(0)168-462454, fill out the form below or email us at info@intertaping.com.

Our employees are ready for you.
Share this product with your friends
View full details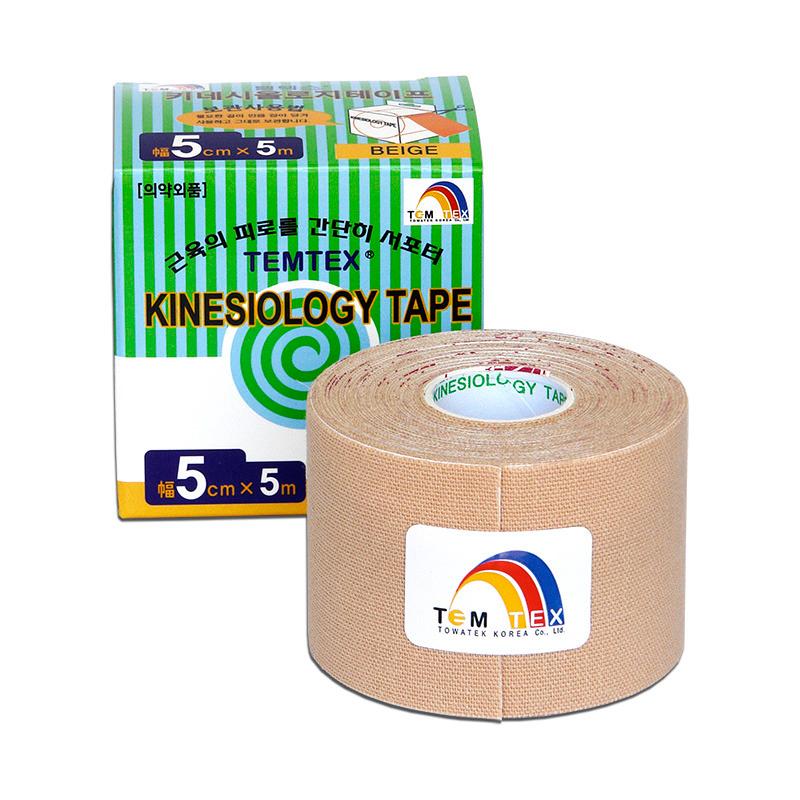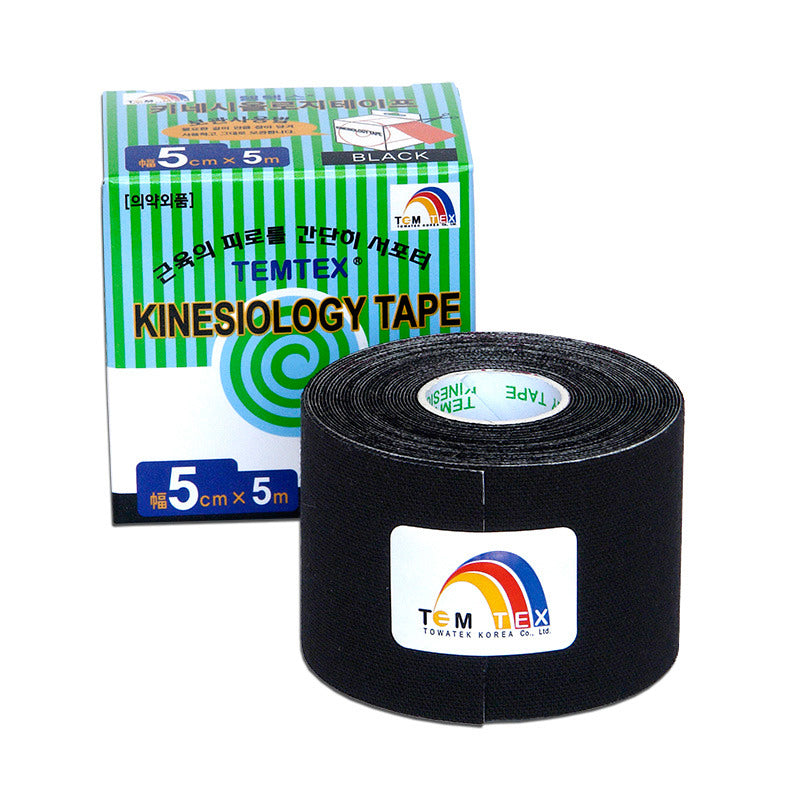 Temtex Kinesiology Tape box 6 rolls.
In addition to its applications within sports physiotherapy, it is taking an increasingly important role in the treatment and prevention of Lymphedema. Temtex is a very thin and elastic Kinesiology tape, specially produced for the Asian taping method in which the skin is lifted and a 24-hour (after) treatment is offered. Temtex has a pressure-relieving effect on the subcutaneous tissue, so that it has a pain-relieving effect and promotes lymph flow.

Temtex is produced in South Korea, the original Asian treatment method is now a regular treatment in Europe and the United States.
Indications
Temtex Kinesiology Tape has a positive effect on complaints involving congestion or pressure in the subcutaneous tissue. The method is widely used for the following indications:
• Edema complaints, from (primary) lymphedema to edema after trauma or scars
• Hematomas
• Pain as a result of pressure or tension
on muscles, joints or nerve endings.
• Complaints due to overload
(such as RSI or tennis elbow)
• Support for sports injuries, such as back,
shoulder and knee injuries.
Operation
The elastic Temtex Kinesiology Tape provides a skin-lifting effect. Due to the special way of taping and the elasticity of the tape, the skin is pulled up, as it were, and space is created between the epidermis and the subcutaneous tissue. The blood circulation and lymph drainage increase due to the extra space created. Temtex can be left in place for several days, the healing process is continuously supported in this way.
Effective and comfortable
• Temtex is an elastic, air and water vapor permeable self-adhesive tape made of high-quality cotton.
• Temtex is thinner and more elastic compared to other tapes, which increases the lifting effect of the skin.
• The thin tape requires a thinner adhesive layer, which reduces the risk of skin irritation.
• The elasticity is 150% to 160%, making the treatment very comfortable.
• The water-resistant top layer makes showering and even swimming with Temtex possible.
• Temtex has been dermatologically tested and has not been found to be toxic or irritating to the skin.
Choosing a selection results in a full page refresh.